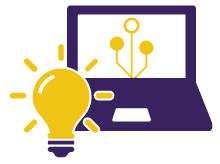 Future City is an engaging way to build students' 21st century skills, as they imagine, research, design, & build cities of the future that showcase their solutions to a variety of citywide sustainability issues.
Grace Christian School represented PEI and Canada once again at this year's Future City Competition in Washington, D.C.  This project-based learning program has brought hundreds of students from around the world to showcase their innovative designs. GCS was one of only two teams that represented Canada at the past two international competitions as back-to-back regional champions.  The project included a virtual city design, a 1500-word city essay, a scale model, a project plan, and an oral presentation.
Under the direction of GCS teachers Mrs. Natalie MacNeill and Mr. Jordan Ellis, the 2017-18 team of students worked tirelessly to build their city, Vitalicio. Their ideal future city utilized the age-related challenges that negatively impact most cities as a springboard to engineer a universally-designed city that promoted personal independence, social engagement and precision medical practices for residents of all ages. The team's innovative Vitality Indicator Timeline Apparatus (VITA), First-response Automated Aerial Vehicles (FAAV) and innovative buoyant wind turbines were recognized as highly creative solutions to age-related challenges.
The students of Grace Christian School have established their place on the national and international stage as leaders in technology & innovation.
Students participating in Future City:
Apply math and science concepts to real-world issues
Develop writing, public speaking, problem solving, and time management skills
Research and propose solutions to engineering challenges
Discover different types of engineering and explore careers options
Learn how their communities work and become better citizens
Develop strong time management and project management skills
"This project has encouraged me to think about how I can impact my community and has prompt me to consider the possibilities of working as an engineer"
"I am honored to have watched my students see beyond what they once thought possible for themselves and to have embraced the challenges involved in becoming a visionary for the future."
"This project's value went beyond the classroom and helped us exceed our potential."