INNOVATION & TECHNOLOGY
Grace Christian School actively prepares students for the current demands of 21st century global citizenship. An essential part of this preparation is teaching students to use technology to organize, analyze, critique, synthesize, and communicate information.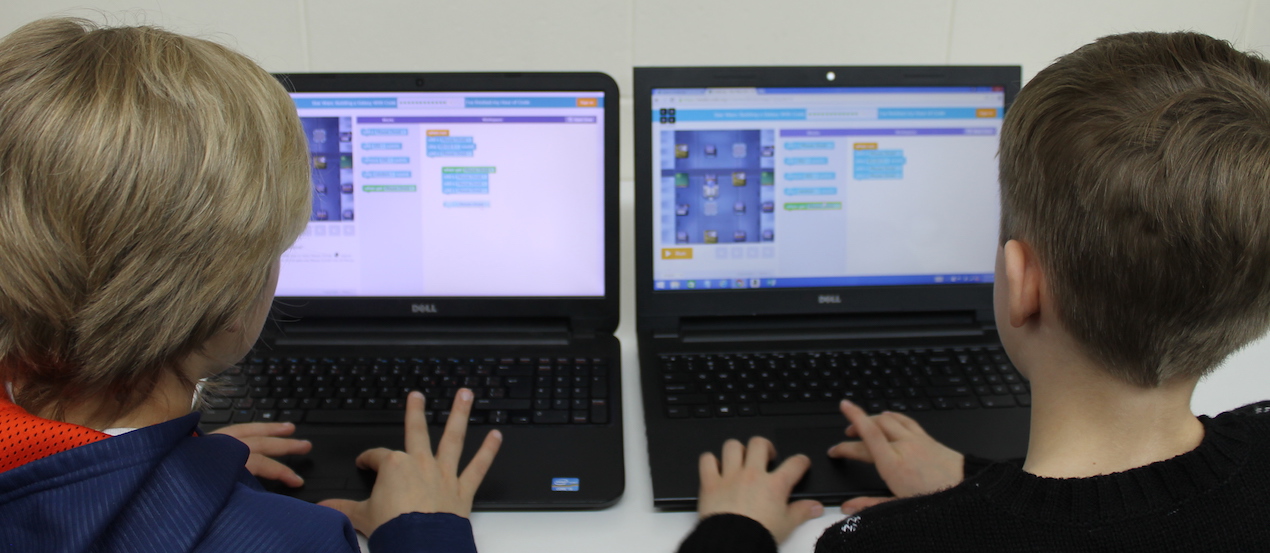 We view technology as a tool that plays an integral role in shaping any learning environment, where future high capacity leaders, thinkers, and innovators are cultivated. In addition to having multiple technological tools and a modern computer lab, students also may bring their own devices to the classroom; they are provided with monitored wireless internet access and a collection of online resources to support lessons in a variety of disciplines.
Students learn to be responsible, well-equipped digital citizens. Beginning with the youngest learners, students are provided with daily opportunities to enrich their learning using a variety of technological tools and resources.
Grace Christian School has expanded their already vibrant and highly successful Kindergarten learning environment to include a LeapFrog learning suite.
Recognizing that not all children are wired to learn the same way, LeapFrog has designed a curriculum that goes well beyond core skills. The LeapFrog learning environment sparks creativity and logic, fosters a love of reading and social understanding, and inspires scientific thinking.
At GCS, we also offers innovative computer programming, which exposes all students from Kindergarten to Grade 12 to concepts such as coding, digital design, and robotics. Students construct, code, and customize engineering designs, while applying the concepts of science, math, art, and language.