GCS Parents and High School Students,
It is an exciting time to be part of the Grace Christian School family.  As we watch the new academic wing of our school being built, hear about the exciting achievements of our students, and see the growth in our student body, we know that God is blessing our school.
At GCS, we have always believed that our academics must be rooted firmly in Christ and of the highest quality as we develop the leaders, thinkers, and innovators of tomorrow.  We have seen this exemplified in many of our graduates who have attended and earned scholarships from predominant universities and colleges throughout Canada and the United States.  In October, GCS began a discussion with Crandall University in Moncton regarding how our schools could partner together to bring new opportunities to our students as they prepared to enter post-secondary studies.
On Wednesday, February 7, Mr. Biech and I will be hosting an information meeting about the next steps in higher education.  This will include a discussion with representatives from Crandall University to help explain some of the exciting opportunities that we have developed for our students, including scholarships and transferring Grade 12 credits as first-year courses.
The meeting will be held from 7:30 – 9:00 pm, where we will be answering questions specifically for our ESL students and their families.  Conversations at this meeting will be translated in Mandarin.
Crandall University is described as "Atlantic Canada's leading Liberal Arts University devoted to the Christian faith. Founded in 1949, Crandall is an independent university in Moncton, New Brunswick, Canada. Crandall is home to over 800 students, including students from sixteen different countries. Crandall's exceptional faculty, favourable 13:1 student-to-professor ratio, and renowned academic programs set it apart as a place campus students are proud to call home."  This shared focused on exceptional academics rooted in Christ has led to some exciting discussions and opportunities for partnership.
We are excited about the way God has grown and blessed our school, both in this partnership and in all other activities that we see on a daily basis.  We hope that you will be able to attend the information meeting.  If you have any further questions regarding this meeting, or if you are interested but unable to attend, feel free to contact Dr. Huizing.  We look forward to seeing you all on February 7!
GCS的家长和高中学生们:
这是作为Grace Christian学校家庭的一员一个激动人心的时候。在我们看着我们学校新的教学楼被建造起,听着我们学生兴奋的学业成就,看着我们学生身体的成长,我们知道上帝在祝福我们学校。
在GCS我们始终相信我们的学者必须扎根于基督教育,并且在培养未来的领导者,思想者和创新者时要给他们最好的品质。我们已经在许多参加并从加拿大和美国卓越大学和学院获得奖学金的毕业生身上看到这样的例子。在十月份,我们学校和Crandall大学(克兰德尔大学)开始商讨如果能够合作并在我们学生准备进入高等教育时给他们带来更多机会。
在星期三2月7号时,Mr.Biech校长和我(Dr.Huizing)将会主持一个有关高等教育下一步的回忆。这个会议将包括和克兰德尔(Crandall)大学代表的一个讨论,以帮助解释我们为学生开发的一些令人兴奋的机会,包括奖学金和将12年级课程的学分转移到第一年大学的课程。
会议将于晚上7:30-9:00之间举行,我们将会专门回答ESL学生和他们家长的问题。这次会议会有中文翻译。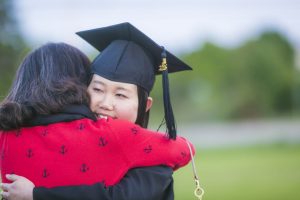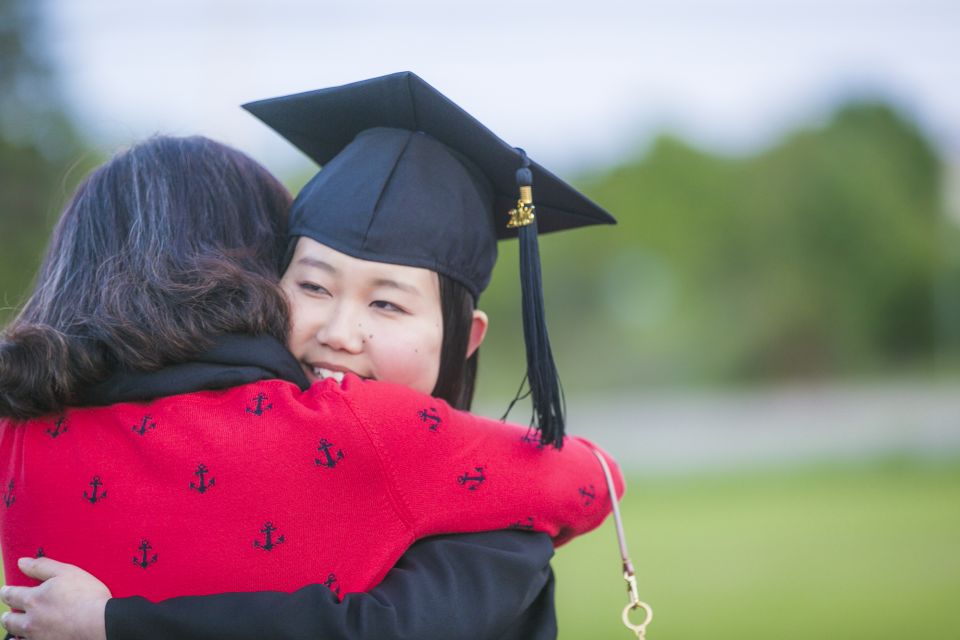 来自十六个国家的800多名学生。克兰德尔杰出的设备,良好的13:1的教授学生比率,和著名的学术课程,让许多学生把他称为自己的家"。这扎根于基督教学的集中学业的分享创造了许多激动人心的讨论和合伙机会。
Crandall克兰德尔大学被誉为"大西洋地区加拿大领先的自由艺术大学致力于基督教信仰。克兰德尔大学建立于1949年,是加拿大新不伦瑞克蒙克顿的一所独立大学。克兰德尔拥有
我们对上帝生长和祝福我们学校十分兴奋,无论是在这种合作关系中还是我们所有的日常活动。我们希望您可以参加这个信息回忆。如果您有任何更多有关这个会议的问题,或者您有兴趣但是无法参加,请联系Dr.Huizing老师。我们期待在2月7日见到您!