It is a great pleasure to get to know you and your children.
There were MANY smiling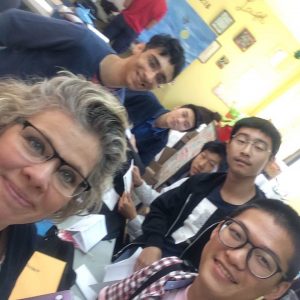 faces today when the students left the building!
As we begin the year I wanted to remind you of a few important dates.
September 10 ESL Parent Information Night   6:30 pm. A MUST FOR ESL PARENTS! Meet in the sanctuary 
September 11  Meet the Teacher Day  3:30 – 5:00 pm   Have your child take you to their classes!
September 12  Family Fun Night – Carnival       5:00  –  7:00 pm   Meet many new families!
September 15 Terry Fox Run  2:20 – 3:00 Outside – Come walk with your kids!
September 18 ESL Tutoring begins  / Registration Required   3:00 – 4:15    Meet in Room 104
September 10 ESL Parent Information Night at 6:30 pm is a VERY important night for parents who speak have a student in ESL or is new to the school. We meet in the sanctuary and explain everything your ESL student needs to be successful. 
Starting Saturday Oct. 6, 2018 from 11:00 – 12:00 there is a Moms & Dads Class in Room 202. This is a class to help all parents with their English skills, feel comfortable in PEI, and learn how to help their ESL students.
Child care IS PROVIDED!!
Hope to see you soon!
Thank you for a great first week, we are so blessed you are part of the GCS family!  
Dr. Huizing